Welcome to our bakery
Whether you are gluten free, dairy free, sugar free and / or vegan for health or ethical reasons and you want to bring a little extra magic into your food choices or are just straight up bored with mass produced supermarket offerings — you're in the right place.
Since you're here right now
Something tells us that you are passionate about good food and making the world a better place, full of an adventurous spirit, a positive mindset, and strength.
But maybe you…
Haven't yet found what you are looking for. Are worried that all gluten free food won't match up to gluten-full foods. Just don't know where to start, and feel that your friends who can (and do) eat gluten, dairy, refined sugar or animal products just don't get it.  
No matter where you are in your food journey, we're here to help
We know how hard it is to walk into a supermarket and find something that is nutritious, delicious and safe. You want to bite into food that gives you life and nourishes your soul, so you can get out there and change the world.
That's what we're here for.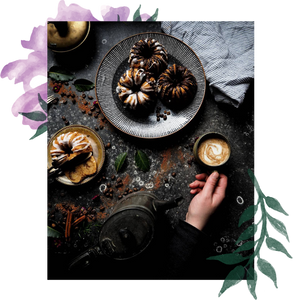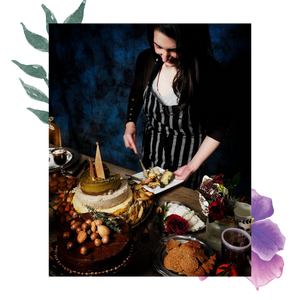 So, food adventurer and world changer, around food we have a few core beliefs…
• We believe that you deserve to be nourished and to live a life less ordinary
• We believe that just because you have had to limit your diet for health and/or ethical reasons, that doesn't mean that you should lose out on the experience of delicious food
• We believe that food is inclusive, who wants to go to a party where you can't eat cake? Who even wants to throw a party where everyone can't eat cake?
• We believe you deserve happiness, respect, and love. That you are fully entitled to your place in the world, and we are determined to help.
We're here to help - every purchase helps to support the community
In more ways than one; we use a percentage of the profits from each sale at the bakery to subsidise support services, fitness classes and other feel good, awesome stuff that we run as a social enterprise. Every product bought, helps support.
Our Gluten Free & dairy free bakery/ Our Allergy Friendly Bakes
Testimonials
Amazing Zumba Gold classes and yummy bakes! Time with 9 tea cups is time well spent. Maxine is a star.

Jann
Tried my first pound class ever with Hannah and loved it! The music was awesome and got a full body workout!

Jess
We've been lucky enough to treat ourselves to some delicious cardamom coconut macaroons and snacked on smoked aubergine smørrebrød washed down with freshly brewed rose tea. On top of this the proceeds are going towards such worthwhile work with a wide spectrum of the vulnerable groups within the community. Hannah and her team are a pleasure to meet 

Clare
Kind, thoughtful - and utterly delicious baking. Thank you for my lovely chocolatey leaving-cake. A real treat!

Imogen
I have had the pleasure of trying many baked goods with 9 tea cups bakery. I have been blown away by their excellent consistency in creating amazing tasting products and their knowledge in the 'free from' area is exceptional. If it is your first time buying then I reccomend the chocolate beetroot cake, it is the stuff dreams are made of

Lydia
I have been working with Hannah from 9 tea cups since 2013. They helped me at my lowest and are a place that I know will always be there for me when I need. 

R
We had the pleasure of a 1-on-1 cookery class with Zahra. It was incredible, her knowledge of ingredients and flavour combinations was inspiring and exciting. I for one cannot wait for the next class.

Diane & James